Okay, I've actually hit my
reset button
, I am done eating cake and treats and crap. I am back to eating fairly decently and hopefully will start getting back to a healthy weight soon... I am injured (think it's
piriformis syndrome
though I of course have not seen anyone professional, it's Dr. Google for this ex-RN) and unable to run which stinks so bad, I am so frustrated I could cry, but that will be another post, this one is a
last hurrah for BIRTHDAYS and CAKE!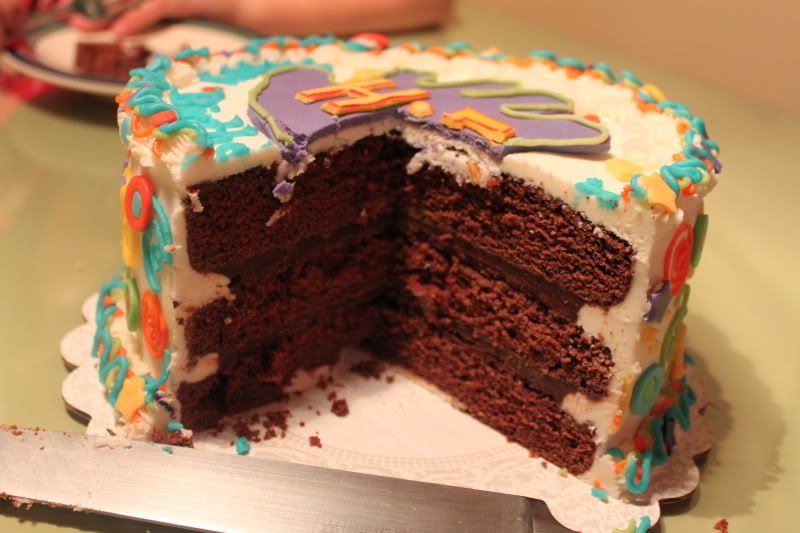 Thursday was Thomas' 8th birthday, a mere 6 days after Mark's 42nd birthday. More cake. And pizza. Started out the day with pancakes for the birthday boy, then he was allowed to open one present (still obsessed with Toy Story)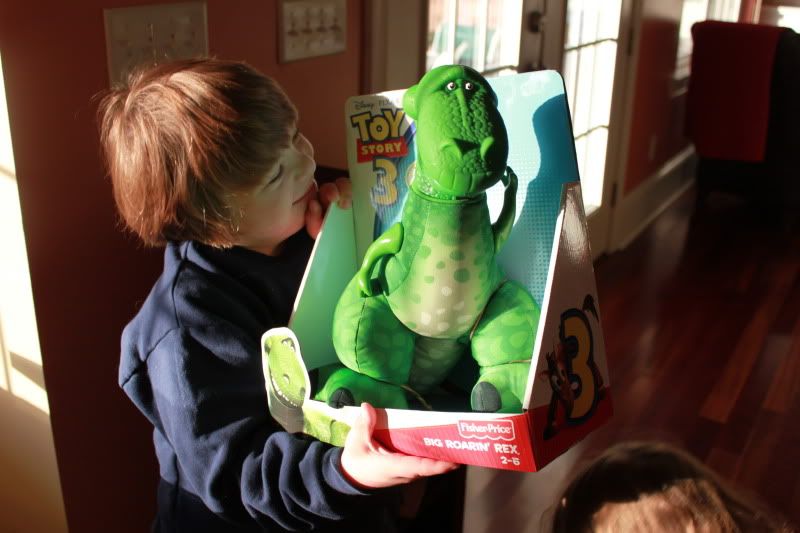 Then off to school, where in the afternoon I brought in YUMMY

chocolate-buttermilk cupcakes frosted with buttercream/cream cheese icing, decorated with Ghirardelli chocolate

. mmmmmm.

(I am willing to share my recipe if anyone wants it. I've been told more than once that is is the "best cupcake they ever ate")
Singing happy birthday- that's the student teacher in his class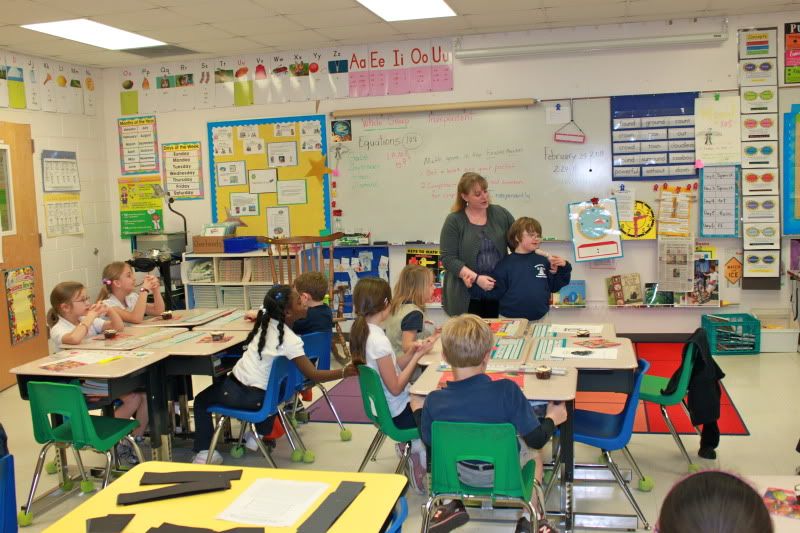 With Mrs. Shuman, his teacher (both with mouths full of cupcake :) )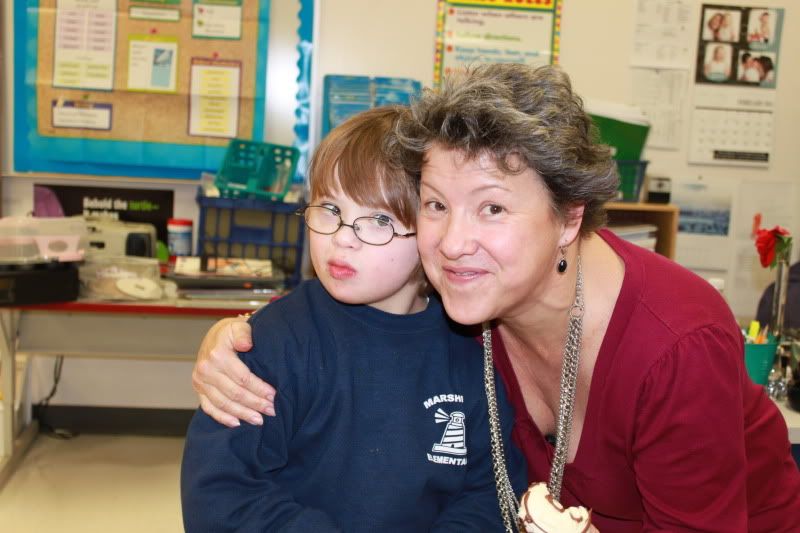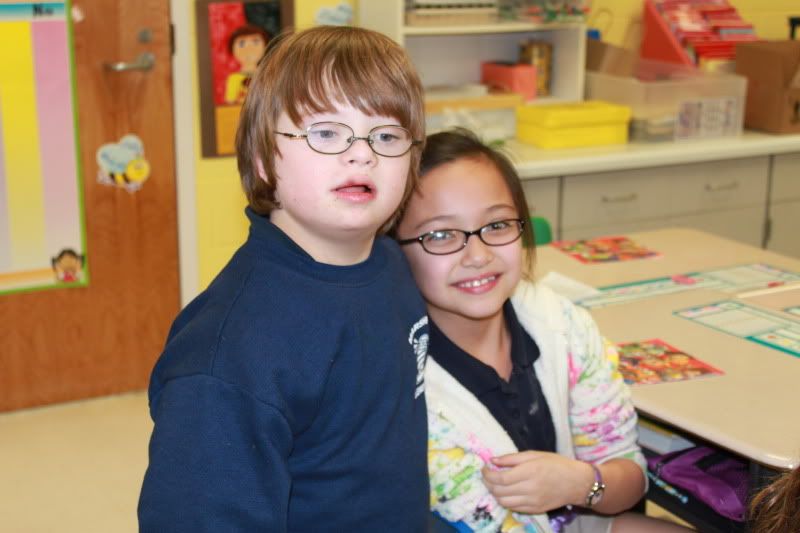 Later, after school and baseball for Matthew and basketball for Leah Kate, we headed to Basils for Thomas' favorite things-

pizza and eating out!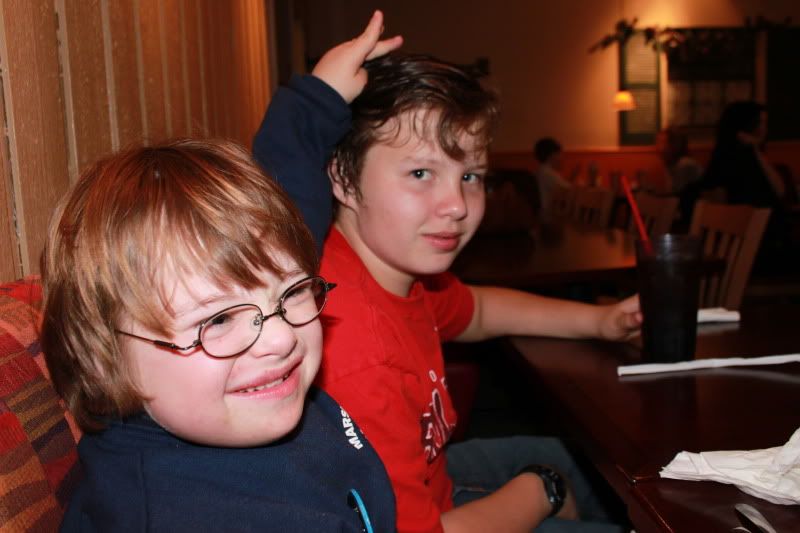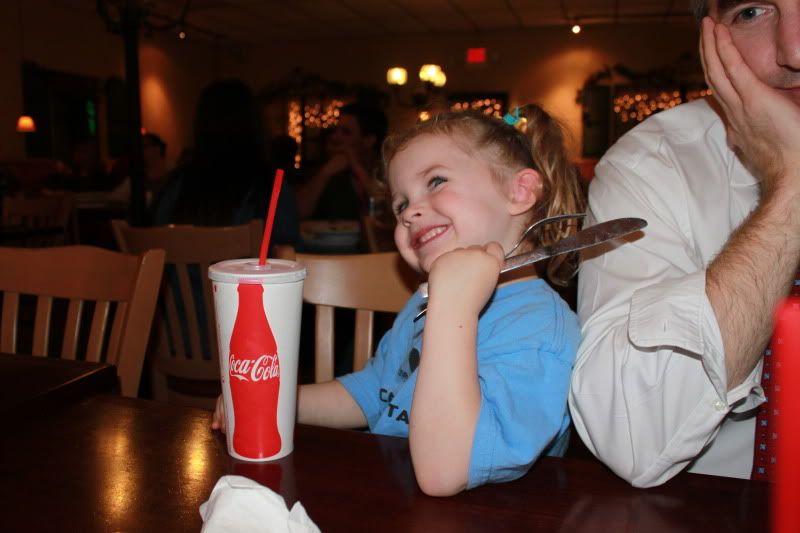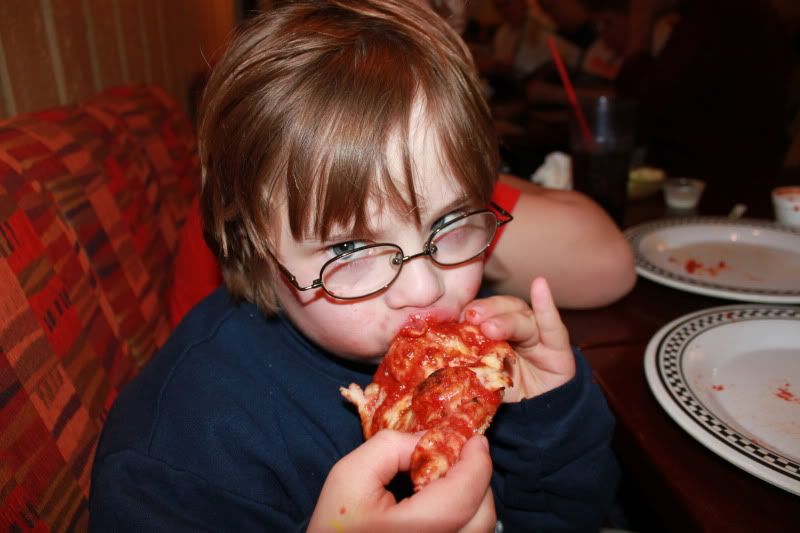 Then finally we headed home for birthday cake and presents :)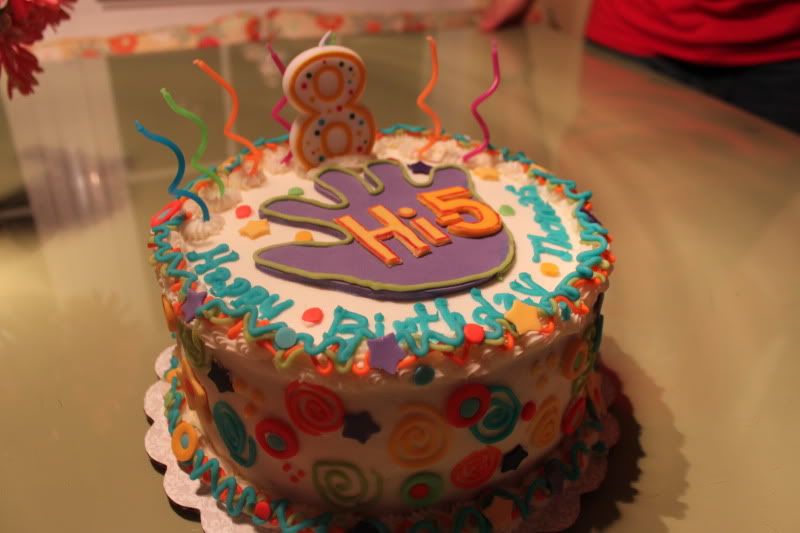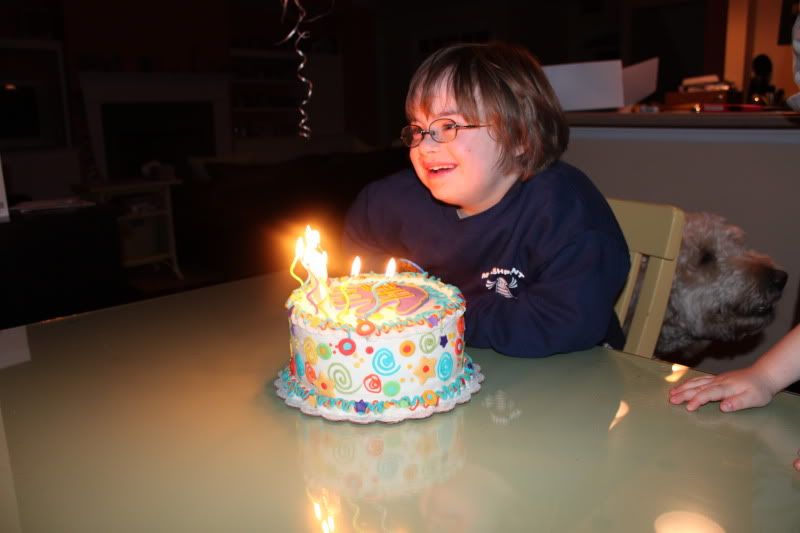 Doing the excited birthday dance :)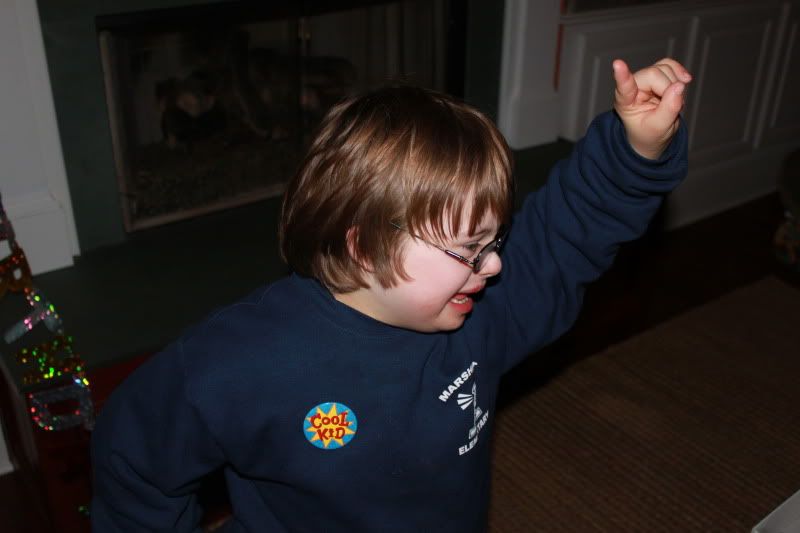 Okay, birthday season is over at our house... hopefully I'll be on the mend soon and will post some more running stuff!