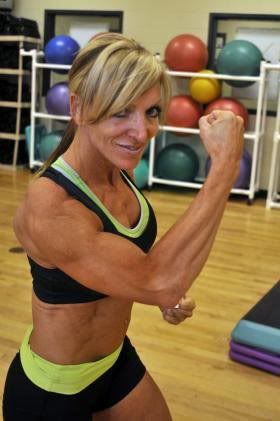 I am VERY excited to say that I took spin class this morning, and other than the
lungs exploding and the 2 times I nearly puked from exertion
, I felt GREAT!! My back/hamstings were FINE!! One time during a standing-back in the seat thing I felt the tiniest twinge, but otherwise, it was awesome. I've really missed spin.
This is my

awesome spin instructor

(hi Jodie!!) , in case you think maybe I was just taking it easy- do you think she lets anyone take it easy?
I also am getting back on the good eating saddle. My break from working out unfortunately coincided with a break in eating well.
I need to drop this extra weight in order to stop the injury cycle
. I know it's the extra weight I carry (and being in my 5th decade) that does it.
I had a little epiphany yesterday about my eating. I've been doing the frequent small meal thing, however it just lead to eating all the time! I was reading my Runner's World magazine in carpool lane and in an article about losing weight it said "
STOP GRAZING
". Eat 3 meals a day. Now I KNOW the frequent small meals works for some, but for me, it was like I
never knew when to stop
. So today I am going to just do 3 meals, nothing between except water and tea. I stocked up at Publix on healthy stuff and just finished lunch and am STUFFED, but it was healthy and likely under 400 calories.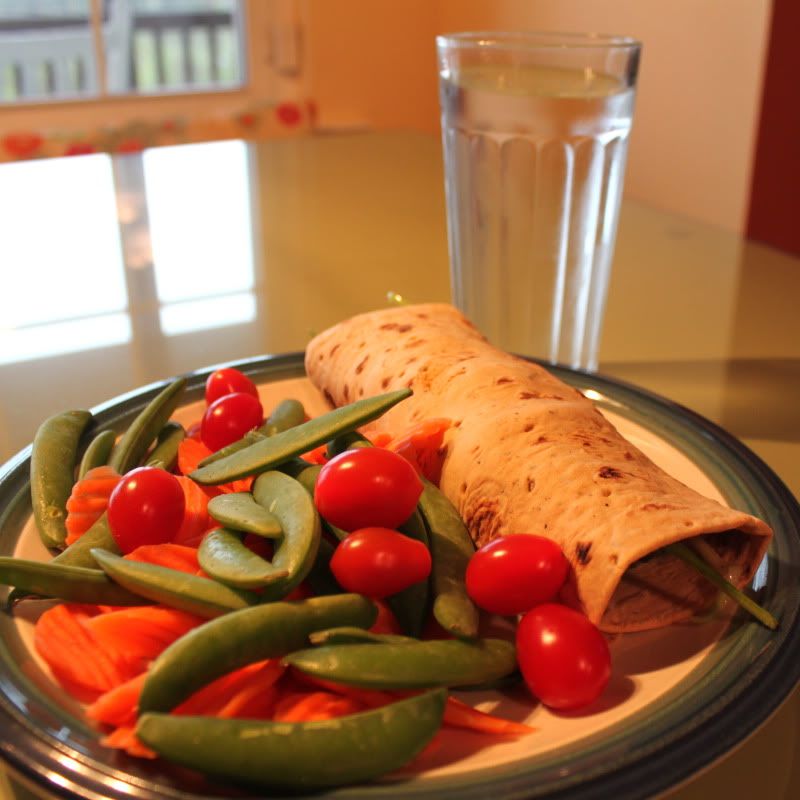 A flatout wrap with
roasted turkey, baby organic spinach and broccoli slaw
inside. Carrots, sugar snaps and grape tomatoes on the side. YUM! The inside looks like this- I tossed the spinach and slaw in a splash of lite greek dressing.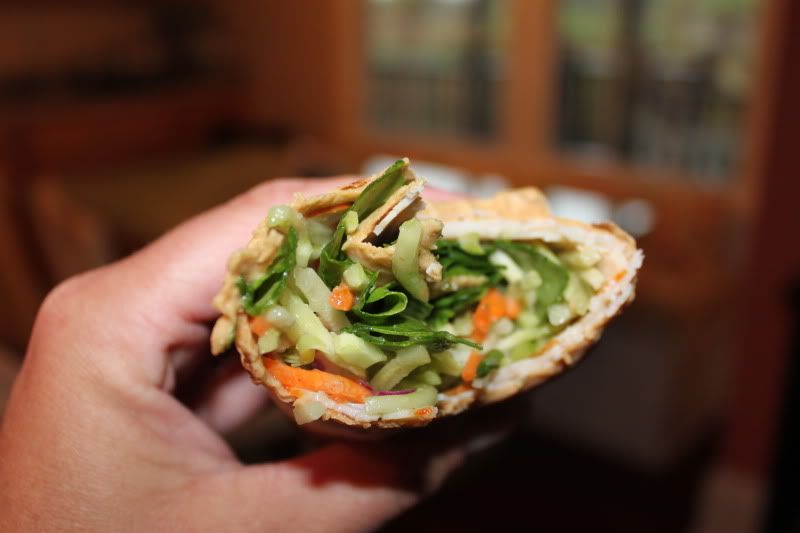 I think with the structure of 3 meals I will be able to control calories and portions much better.
It's a very gray rainy day today- Matthew's baseball practice has already been
canceled.
Will be strange not being out all evening! Have to take Thomas in for some bloodwork (from his yearly physical yesterday- thyroid and CBC) after school. Should be loads of fun, every year he gets stronger and more people need to hold him down, poor kid!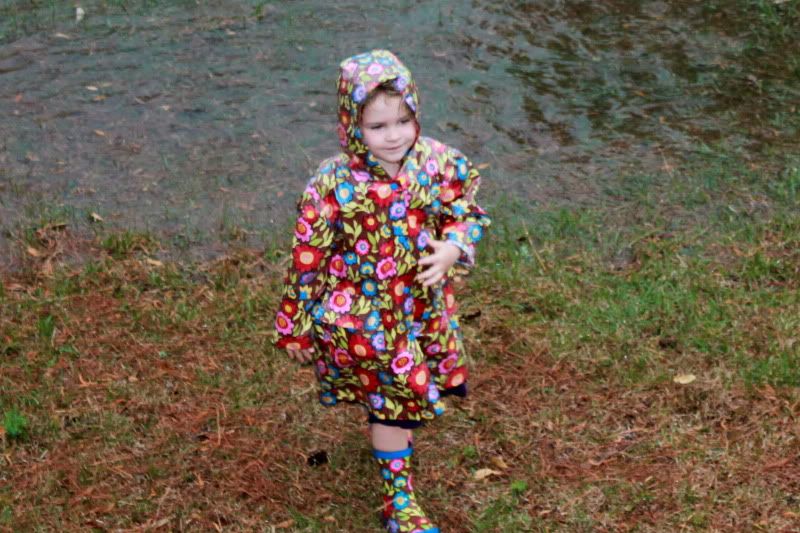 Hope everyone is having a great day! Hope the rain stops by morning, I have a 5am run planned since I have a busy day.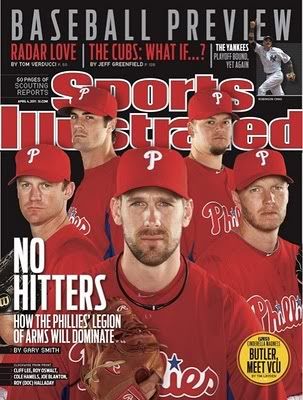 TWO MORE DAYS!!! Goooooooooooooo Phils!!