The good news in that title is that the DL reminds me that it's

BASEBALL SEASON

!! Best time of the year. MLB in Spring training (

gooooooo Phillies!

), my own son already playing games. Matthew made his middle school team (6-8th grade) as a 6th grader, I am so thrilled and proud of him. They had a preseason tournament all last week and he got in some good playing time even.
will bring real camera to game one day, ha ha: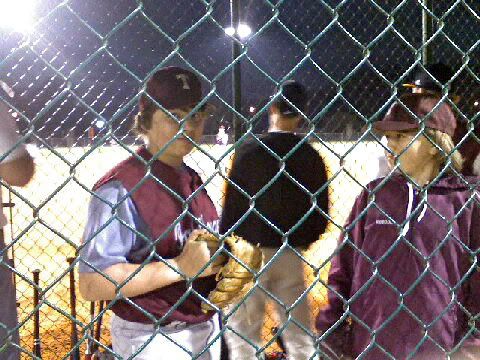 And the bad news is, I've been put on my own self imposed DL for the past week. It stinks and I am so so ready to be back in the lineup (can you take any more baseball metaphor??). I have been mildly complaining for weeks now of pain on my left lower back/glute/hamsting area. I am pretty sure it's

piriformis syndrome

. It was really bad last week- like I could barely walk and the thought of running was out of the question. Only with motrin was I able to do the minimum like walk my son to the bus stop and "chase" the younger ones around at the 5 baseball games we had (plus a couple practices for Matthew's club team). However, I think the rest definitely helped, I haven't taken anything in a couple days, and today I am going to attempt a little fast paced walking. If this goes well today, I may actually RUN tomorrow.
Being out of commission makes me realize how much I take my body's ability to function properly for granted. I now look at people running by so longingly. I want to shout out to them, "Do you realize how

LUCKY

you are to be out there? I know you are dreaming of finishing, but enjoy your run,

ENJOY IT

!!!!"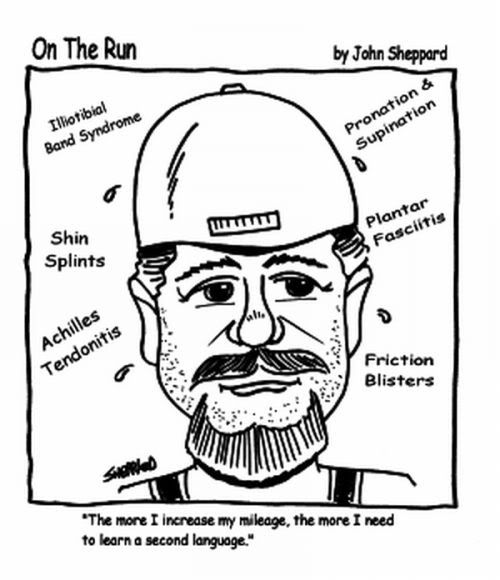 I am considering trying out

deep water pool running

also. I know a lot of good runners (SUAR being notable) who have trained through injury doing this. I am just afraid of looking like an idiot trying to figure it out, ha ha!
I really hate to lose the base I worked really hard to get to. I am going to be starting my 1/2 marathon training in a couple months, I NEED to be able to do the low mileage stuff without thinking about it. HELP ME!! Any and all advice welcome!
Oh, and HAPPY MONDAY!!