So I got back to moving my body just a little bit yesterday, felt SO GOOD!! I took it easy, only walking (though I was dying to run). I did

a little over 3.5 miles in 50 minutes

(~ 14min/mile, ha ha). They finally connected the 2 trails I've been "out and back"-ing, so I went down one and came back on the other. SO EXCITED TO BE WORKING OUT!!!!!!!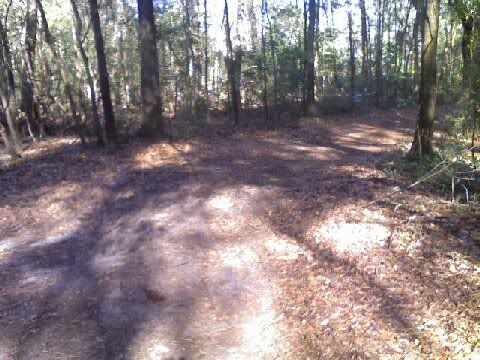 I did a TON of stretching after, plus loads of situps, some pushups and a couple 1 min. planks. More stretching. My muscles felt pretty decent all day, even after that, yay! It was bothering me as I went to bed, so I took a couple Motrin, but this morning it feels great! I mean, I know it's there, but I am able to walk normally. I am going to walk again today, then take spin tomorrow. By Thursday I am planning on doing some walk-run intervals and

I CANNOT WAIT!

!
I typically take an Iron Bodies class on Tues/Thurs., but I am a little afraid to do that quite yet- it's full body stuff, awesome class, but a strain on my back and hamstring when I am 100%, so I am going to wait until next Tuesday. I will do some upper body stuff in the weight room this week.
Speaking of iron bodies- this is my

AMAZING

instructor (also teaches my spin class) and good friend Jodie,

TOTALLY

rocking it at the Arnold Classic this past weekend.

LOVE HER!!!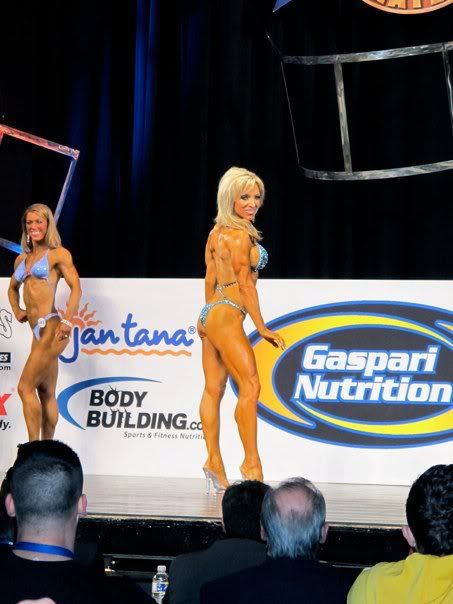 Happy Tuesday Y'all!!