I never claimed procrastination wasn't my strong suit ;) This is definitely an OLDIE, but has an amazing beat for running. I hadn't thought about this song in a long time until I was reviewing Matthew's itunes downloads (I like to make sure it's all nice and clean...he's 12) and saw it there, ha ha! If nothing else, the wii and Rock Band have introduced a new generation to a whole lot of great songs from MY generation!
BON JOVI: LIVIN ON A PRAYER
Speaking of living on a prayer, I think I was definitely saying some at this point in Saturday's race (this was actually not to far from the start judging by the lighthouse- prob. about 1km or so in?)
I'm bib #2827 in the burgundy shirt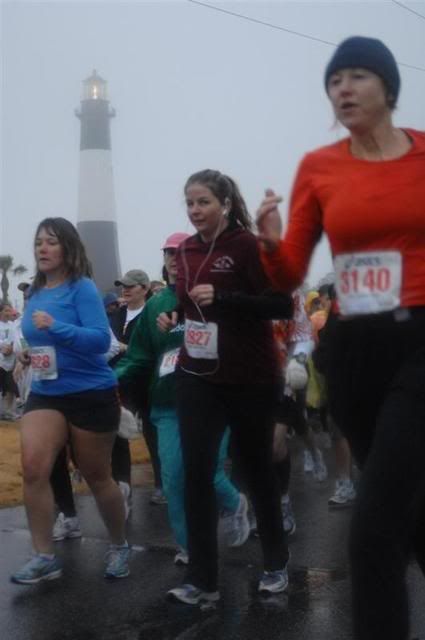 Today I am spinning and doing some treadmill running as warmup/cooldown. Then Leah and I have a million errands to run. Cleaned my oven yesterday, so I am still riding a wave of feeling productive, ha ha.