(See part one here)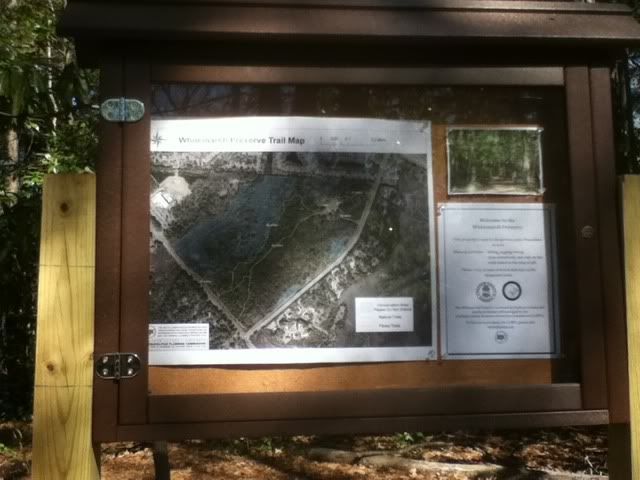 It was another AMAZING day today, so after a great morning at church and some lunch the kids, dog and I headed back to the new trail- this time we decided we'd go to the second part of it (that is not quite finished) since the kids wanted to check out the new bridge. Wore my Garmin, from the Y parking lot to the start of the bridge was exactly a mile, the whole walk was
2.4 miles
... I am so proud of my kids - 5 miles this weekend!
(not sure why I look so pained, I was loving EVERY minute of today!)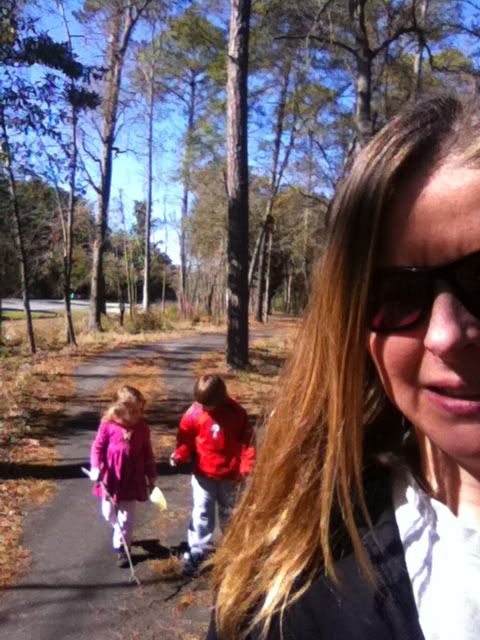 The part of the trail we went on today while not paved, is definitely less "wild" than the one we were on yesterday- it's like rocks steam plowed into the dirt (ha ha, I am sure there is some much more technical term for that type of road)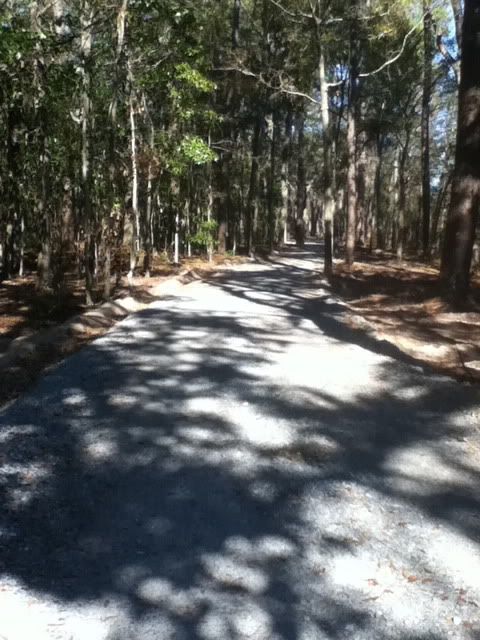 We finally made it to the bridge, it's fun running over it- it is just going over a shallow swampy marsh area, but necessary. I found out today that the ultimate

plan is to join all the trails at the clearing in the middle

, which I am excited about for running purposes- no more out and back and out and back (and out and back...) YAY!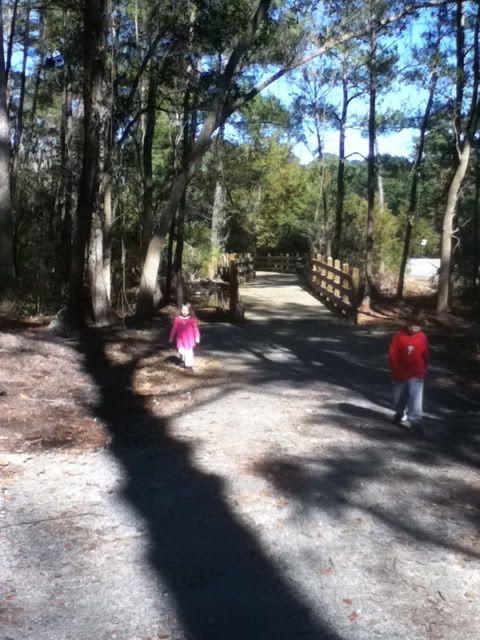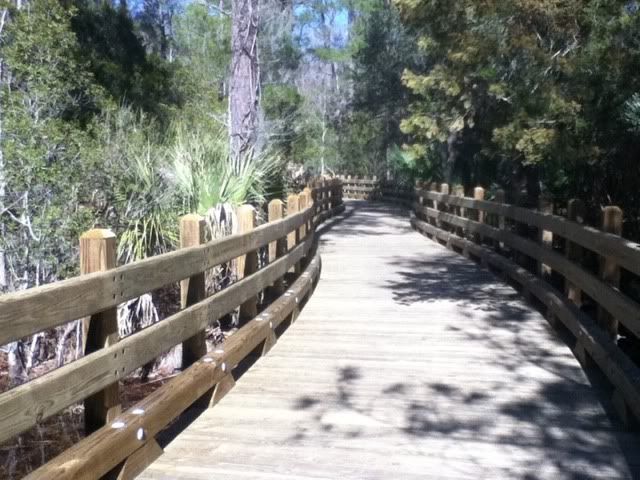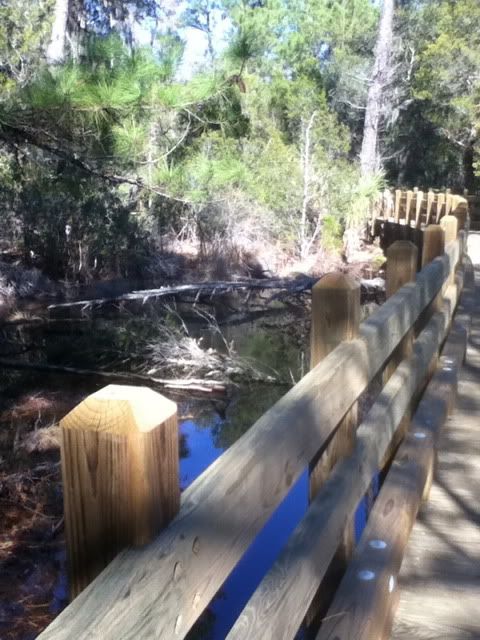 This is what's at the other end of the bridge right now,

we turned around ;)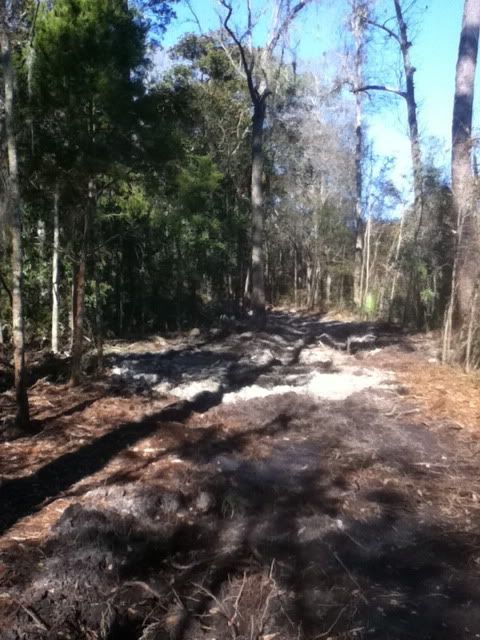 The GREAT thing about these trails is that they are really bringing the people of our island out! We ran into so many people (and dogs!) today! On foot, on bikes, in strollers- it was amazing. One of the people we ran into is one of our FAVORITE Marshpoint Elementary teachers and her dog Molly. Molly is a Goldendoodle just like Rocky.

He was QUITE smitten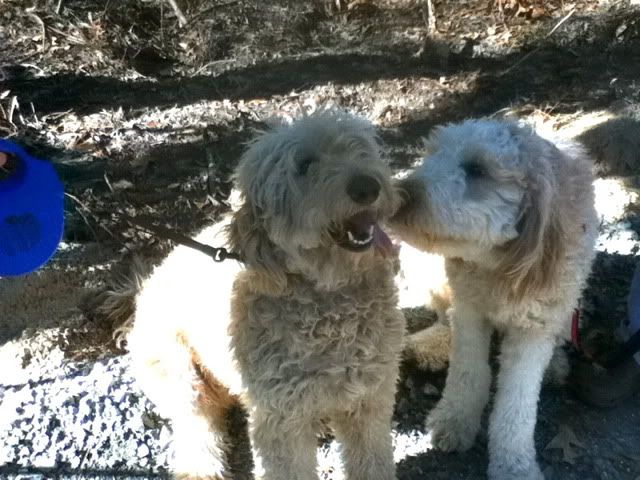 My local friends, if you haven't, you MUST check this out, we've needed something like this around here for too long!!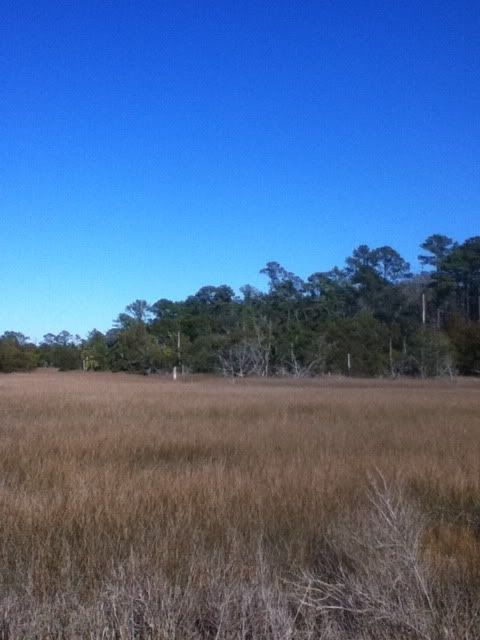 Hope everyone had a great weekend too!!