The childwatch staff at the Y is a wonder,
They allow me to run out on the trail and yonder,
When school is closed they are still in,
Letting momma get sweaty in spin.
So thank you for all that you do,
Keeping me sane and helping my kids have fun too!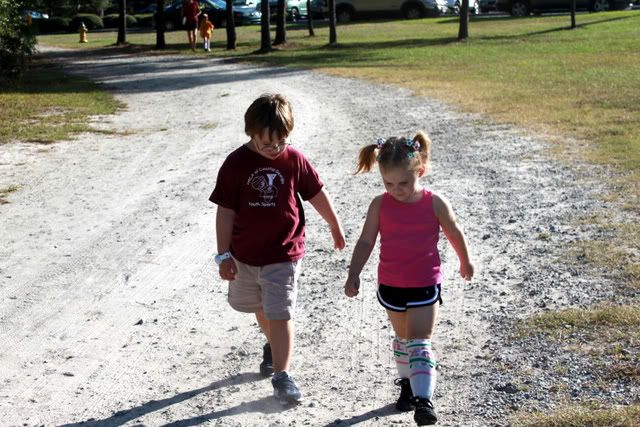 Feeling so happy to have the option of taking my kids to the gym today. I am always thankful for the childwatch, as I have no family here and Mark works impossible hours, but today especially so. I am feeling my motivation very slowly returning, FINALLY! It's a gray drizzly chilly day, but luckily I called in time yesterday and got into Jodie's AMAZING spin class. It was wicked hard and my sweat was sweating, but I loved every minute!
I've blogged in reference to those saints who welcome my crazy children before:
ah back when it was hot!
Hope everyone has a nice holiday!