I swear I do snack on fruits and veggies and all that, my life is not just one big pickle tray, but I do tend to go towards the savory snack. So that said, munchie Monday #2's snack of choice is
Lindsay Nutty Almond Queen Olives
a huge perfect crunchy almond stuffed into a green olive. Yum.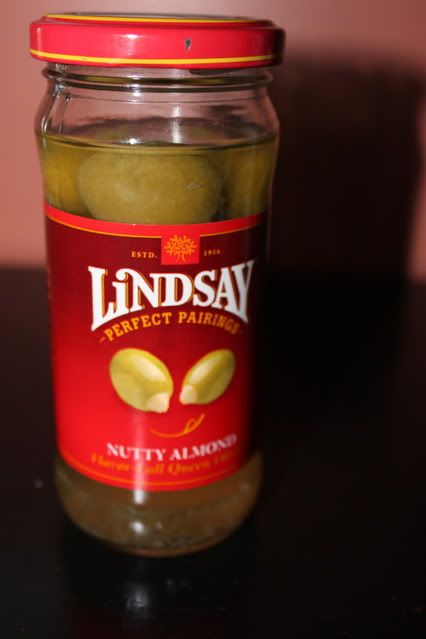 Stats include 20 calories and 1.5g fat per 2 olives (that's the
good
fat people!), no carbs or cholesterol. A couple of these are enough to get you to the next meal- crunchy, salty, savory, indulgent!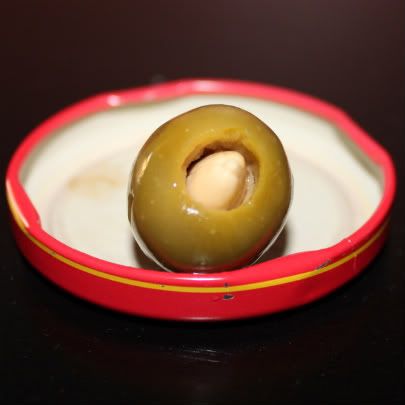 Hope everyone had a wonderful weekend- Mark and I went to a super nice wedding yesterday, kid free (a true rarity 'round here)! The weather was perfect (finally!)- close to 70 and sunny, they had the service and cocktail hour out on the lawn of the Savannah Westin- I had a short sleeved dress on and was comfy, yay! Now it just needs to get up to my beloved 80's and I will be a new person, winter blahs stink. A day like yesterday slipped into the first page of the calendar surely helps breathe new life in! Rainy day today, so I plan to do a spin class with a mile treadmill run on either side of it. Then a mountain of laundry.
Okay, off to do work with the little ones, Thomas looks like he's starting his own blog ;)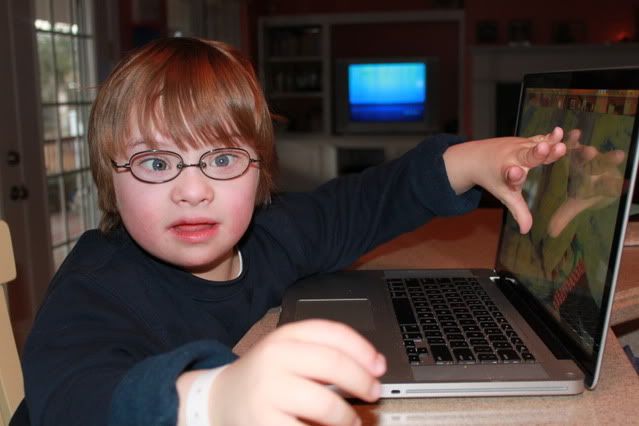 Tell me YOUR great, satisfying, somewhat healthy snacks!